American Hat Makers Return Policy
We want you as happy as you can be with your decision and so please don't hesitate to return or exchange.
We always hope you love what you ordered but if for some reason you do not, we will gladly accept un-used, or defective merchandise for return or exchange within 90 days from the shipping date.
Unless you are processing an exchange, $9.81 will be deducted from your refund for return shipping. Orders returned from Canada are subject to a higher cost due to shipping charges. Original shipping costs are non-refundable. Items purchased outside of the North American are not eligible for returns due to customs issues. All Sales Items are "Final Sale" and are non returnable. This means Sale items are specified items are not eligible for return or exchange.
Your refund will go back to the original method of payment used to make the purchase. We usually process returns quickly, but just in case, please allow up to 14 business days from when we receive the items for your account to be refunded.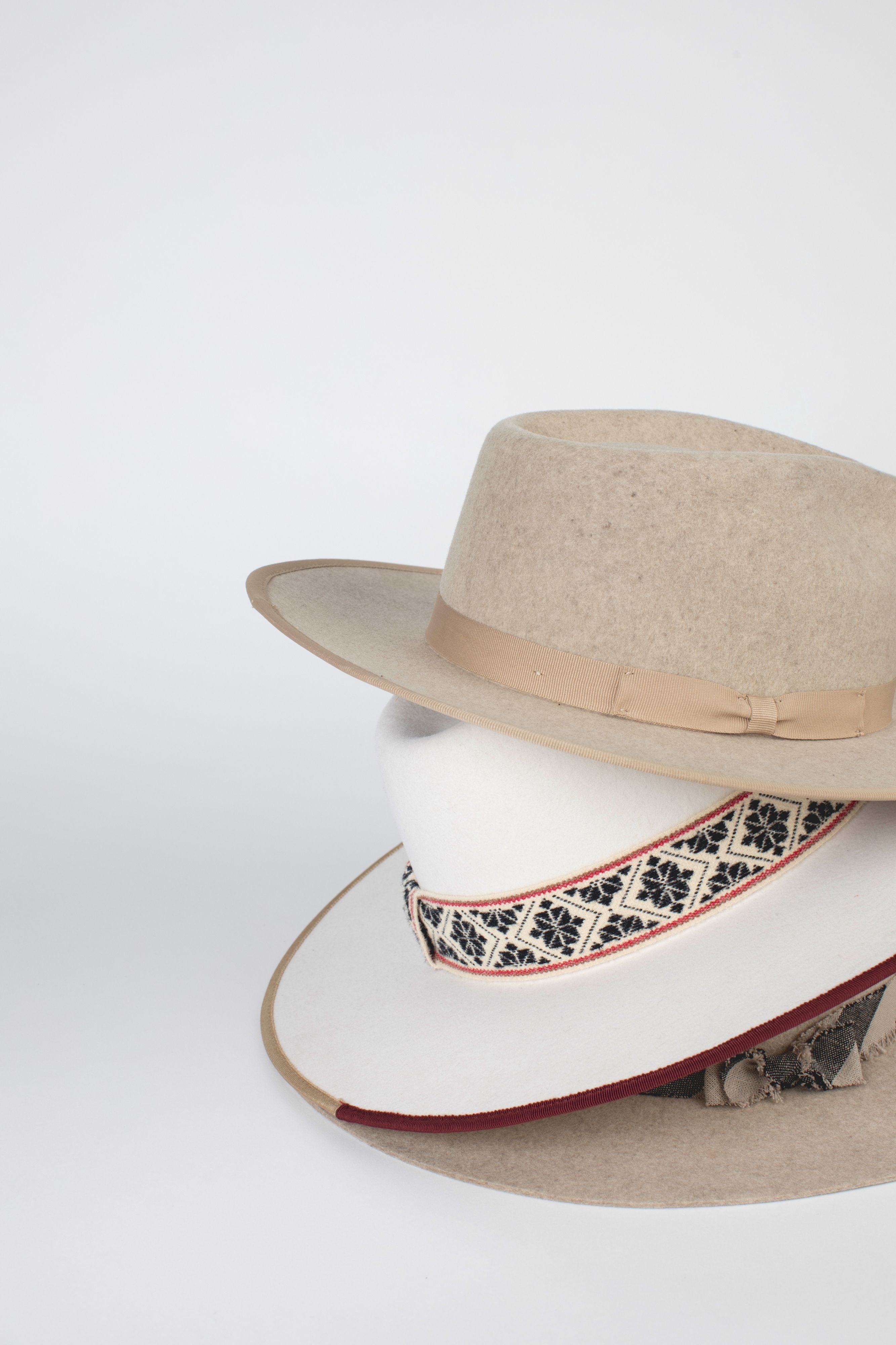 Those are adjustment sizers, they are super cool! All of our hats are handmade so they will all be a touch different. We send those sizers complimentary for you to use to snug up the hat incase it is too big. Which is also why we always suggest ordering up if you are between sizes. So if you haven't tried them yet, we recommend you do! Simply pull out the existing sweatband liner and replace it with the thicker ones from the package.
Unfortunately, at this time, our return portal does not allow multiple orders to be combined into one and shipped back to us for a return or exchange.
Absolutely, we will email you when your refund has been processed.
From the time the package arrives at our facility we anticipate 14 buisness days. Our goal is to process every return with 72 hours of arrival. Due to delays out of our control such as weekends and holidays the financial institutions may take up to 7 days to process your refund and for you to see your refund in your bank account.
In this case we recommend selecting the Store Credit option. This will send you a Gift Card. Then we suggest you check the box on the item you want for "Notify Me Back In Stock". This will send you and email once we have it back on the shelf.
Little secret.... We use that sign up list to help us determine what hats we need to make. wink wink
Great Question! We have two different options.
Option #1 - You can ship your hat back to us with a prepaid no cost label for your exchange, and we will process your exchange within 72 hours of your hat being received at our facility.
Option #2 - You can select Instant Exchange during the exchange process on the site, and we will ship your exchange item out immediately. This process will require that you reserve the new shipment with a credit card. You will not be charged as long as you ship the original item with 14 days.
Unfortunately, we don't accept returns on Sale an Final Sale items. Please ensure you have ordered the correct size.