A hat is more than just an accessory—it's a statement. However, those blessed with larger head sizes may find it challenging to secure a stylish, comfortable, and well-fitting hat. That's where American Hat Makers shines.
With a reputation for quality craftsmanship and a variety of styles, they cater to all head sizes. Today, we'll highlight three popular styles perfect for larger head sizes: The Cabana, The El Dorado, and The Cyclone.
The first in our trio is the Cabana, a quintessential summer hat. Made from lightweight, breathable materials, it ensures your comfort while shielding you from the sun.
The wide brim offers ample sun protection, making it perfect for a day at the beach or a leisurely summer stroll. The Cabana's tropical aesthetic, combined with its practicality, makes it an excellent addition to any warm-weather wardrobe.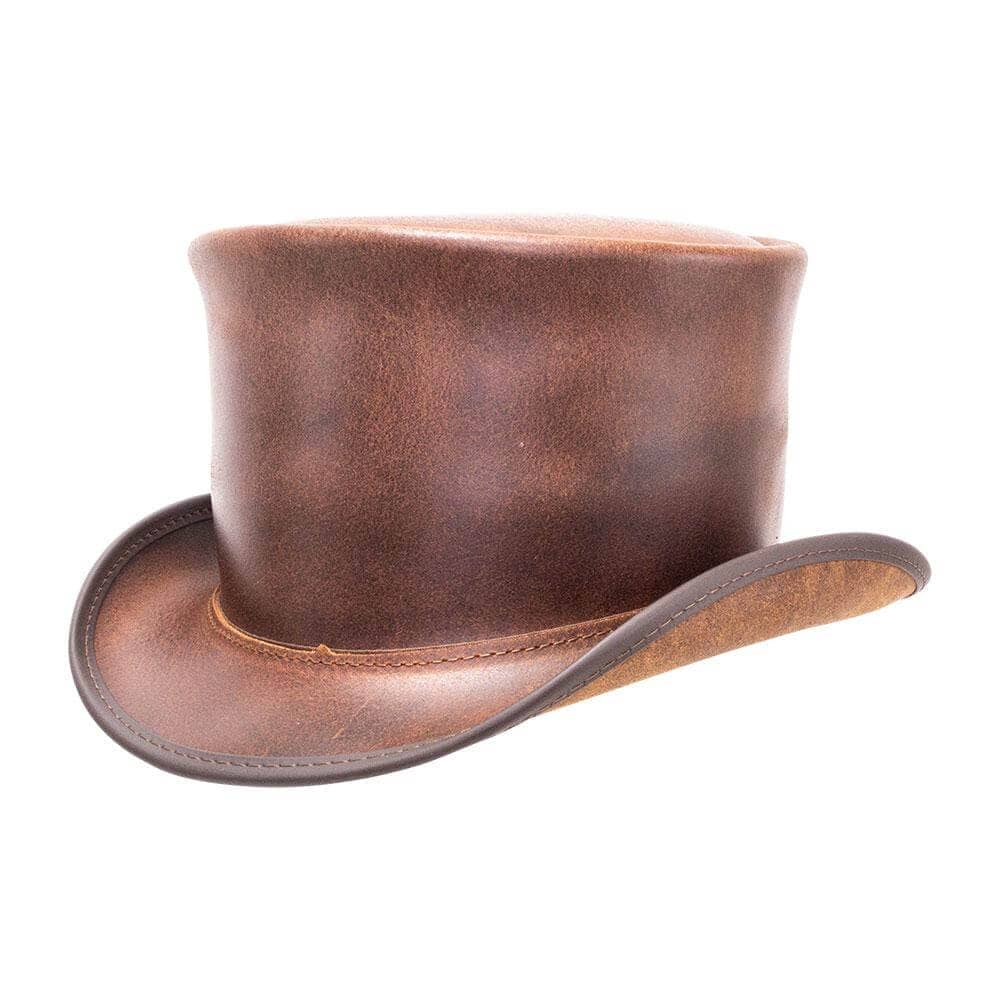 Next up is the El Dorado, a hat steeped in classic American style. This leather cowboy hat is the epitome of rugged elegance, designed with impeccable attention to detail.
The El Dorado features a high-quality leather finish that lends itself well to a bit of weathering, making each hat unique to its wearer. With its spacious interior, it provides a comfortable fit for those with larger head sizes, all while exuding an undeniable Western charm.
Last but not least is the Cyclone, a hat that seamlessly merges fashion and function. This leather top hat presents a bold design that's sure to turn heads. Its sizable structure is well-suited for those with larger head sizes, ensuring a snug fit without compromising style.
The Cyclone's intricate band adds a touch of flair, making it a standout piece in any setting, from music festivals to urban sidewalks.
Shop AHMs' Best Hats for Big Heads Today
American Hat Makers prove that size should never be a barrier to style. With our diverse range of hats, they provide stylish and comfortable options for all head sizes.
Whether you prefer the breezy charm of the Cabana, the rugged allure of the El Dorado, or the bold statement of the Cyclone, you're sure to find a hat that fits your style as comfortably as it fits your head.

Explore the world of American Hat Makers and elevate your hat game, regardless of your head size. Remember, a great hat doesn't just protect you from the elements—it helps you make a statement.
So, go ahead and let your hat speak volumes about your style!
The Art of Craftsmanship: Behind American Hat Makers
Now that we've examined the standout big hat styles from American Hat Makers designed for those with larger head sizes, it's important to delve into what sets this brand apart. The exceptional craftsmanship, attention to detail, and dedication to comfort and style are the bedrock principles of American Hat Makers.
A Legacy of Craftsmanship
At the heart of American Hat Makers is an unwavering commitment to craftsmanship. Each hat, be it the Cabana, El Dorado, or Cyclone, is a product of meticulous work. These are not factory-produced, assembly-line pieces, but rather, creations forged by skilled artisans who infuse each hat with an undeniable personality. Each stitch, each cut, each fold tells a story of uncompromising quality and dedication to the craft.
More Than Just a Hat
Each of the hat styles from American Hat Makers offers more than just a stylish accessory. These hats reflect different lifestyles and personas.
For the beachgoer, the Cabana with its airy structure and wide brim encapsulates the essence of a relaxing day by the sea. For those with an adventurous spirit and a penchant for the Wild West, the El Dorado brings a dash of cowboy charm to your wardrobe. And for those who dare to be different, the Cyclone offers a bold statement piece that refuses to be overlooked.
Comfort and Fit
Finding a hat that fits well is crucial, especially for those with larger head sizes. American Hat Makers takes this challenge head-on, providing a range of sizes to ensure a perfect fit. They blend style, comfort, and function to create pieces that not only look great but feel great too.
Care and Maintenance
To extend the lifespan of your hat and keep it looking its best, American Hat Makers also provides expert advice on hat care and maintenance. From how to store your hats to protect them from damage, to cleaning techniques that maintain their look and feel, you're equipped with the knowledge to enjoy your hat for years to come.
Final Thoughts
American Hat Makers offers a testament to the timelessness of quality craftsmanship.
Our dedication to creating stylish, well-fitted, and high-quality hats is evident in every piece. With each hat, you're not just wearing an accessory—you're embracing a lifestyle, making a statement, and becoming a part of a legacy that values style, comfort, and most importantly, fit.
Step into the world of American Hat Makers and discover the perfect hat for your large head size today!