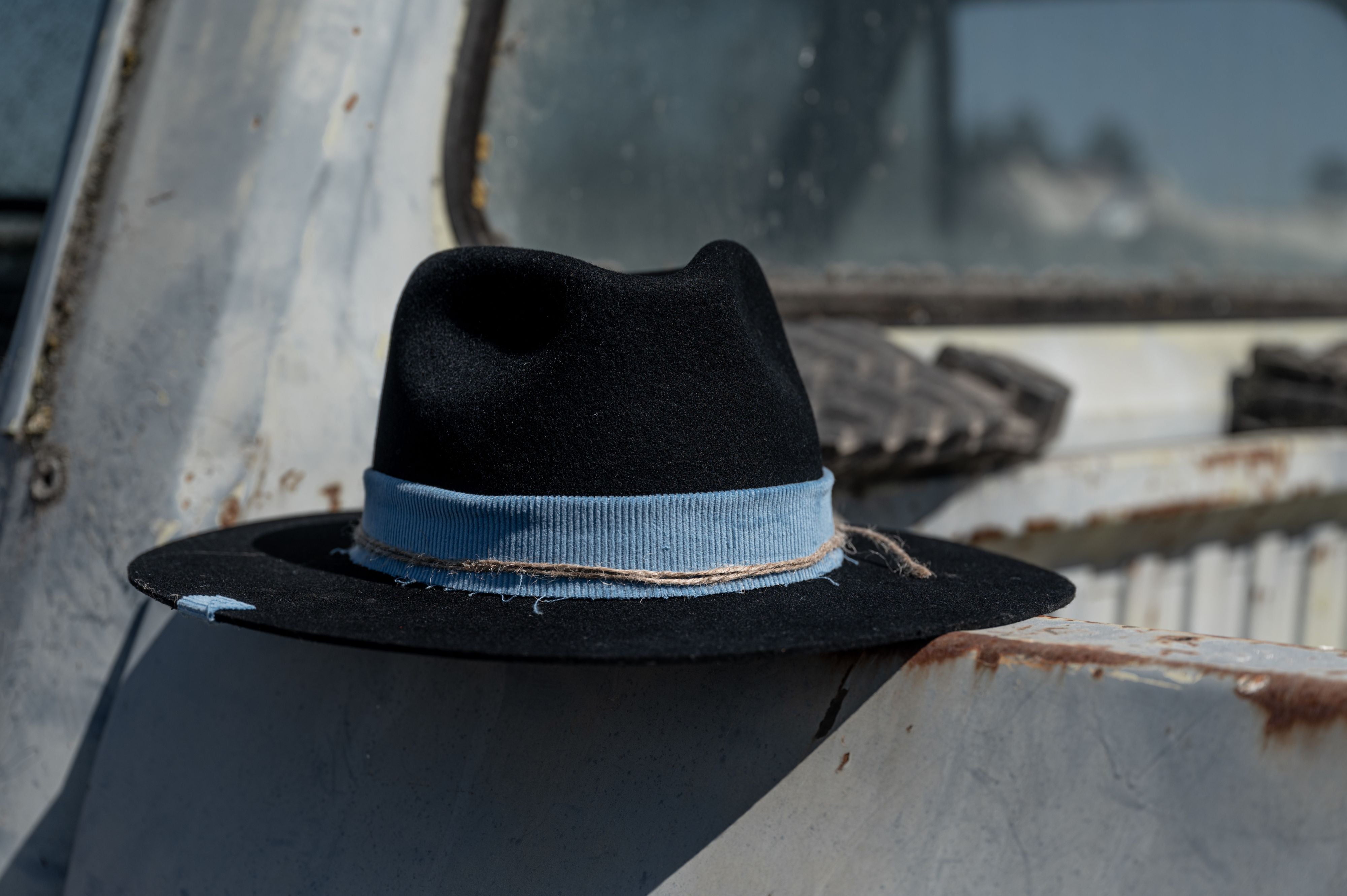 Payments & Safety
All direct payment gateways adhere to the standards set by PCI-DSS as managed by the PCI Security Standards Council, which is a joint effort of brands like Visa, MasterCard, American Express, and Discover.
Yes, we accept online payments. All payment processing and vital customer information is quick, easy, and secure.

Learn more about our store's safe checkout experience (powered by Shopify) here.
We accept payments from major credit card companies like Visa, Mastercard, and American Express.
Shipping & Delivery
At American Hat Makers, we strive to fulfill and ship orders as quickly as possible. Orders typically ship within 1-2 business days from the time they are placed. However, please note that shipping times may vary depending on your location and the shipping method you choose at checkout.
Shipping rates can vary depending on your region and are calculated at checkout.

Here are the full details of our Shipping Policy.
From time to time we will offer free shipping specials.
Hats have to be packed in large boxes to protect the brim. This means they fall in what Carriers call Dimensional Shipping.
A 2 lb box will ship as a 14 lb shipment.
Rates are between $18 and $35 for a single hat.
We supplement part of the shipping cost only charging you a portion of that label price.
At this time we ship only to the US & Canada
We ship to the entire United States and Canada. This includes US Territories and Military Bases

If your country or region is not mentioned, please feel free to reach out to see if we can work out the details.
Warranty & Repair
All our products are backed by our 50 Year Craftsmanship Guarantee.
Our guarantee covers any failure to our work. If the stitching comes undone, a band falls off or any sort of craftsmanship failure. We will fix or replace with the same product or equal value.
Although we would love to offer comprehensive coverage, we can only guarantee the quality of our craftsmanship. Therefore, in the event that you choose to set your hat ablaze, repurpose it as an oil drain pan, feed it to bears during a hike, or engage in any other similar activities, we regret to inform you that we will be unable to repair or replace it under our guarantee.
We do however offer a Lifetime Refurbishment program. Check FAQ's for more.
The Lifetime Refurbishment is a great package. It is a prepaid package that can only be purchased at the time of the hat purchase.
It is pre-sold at a fraction of the cost of refurbishing the hat if you buy it in advance.
Hat refurbishment if not purchased during the original sale will vary. Prices vary but they start at $50 and go up based on the hat style, materials needed to repair and the time spent. So we highly recommend the pre purchase refurbishment package.
Returns & Refunds
Of course, we never want you stuck with a hat you don't want.

Please enquire for more information about our Refund policy.
Our refund time frame is 60 Days
In the case when the product and packaging are unopened and undamaged, you are eligible for a full refund.

In the case when the packaging has been opened and the product has been used, you are eligible for a partial refund.

In the case when a product has been damaged, and the damage is not covered by your warranty, you are not eligible for a refund.

Please check our Terms of Service to see if you're eligible for a refund.
All return shipping fees are the responsibility of the purchaser. However American Hat Makers will pay for all label costs if you are requesting and exchange.
When an order includes free shipping, only the cost of the return shipping is handled by the customer.
Hat Care
Although fading is always ultimately inevitable, many of our leathers and fabrics have been treated to resist fading due to sun exposure. You can expect a lifetime of performance from our hats.
One of the great features of an American Hat Makers hat is the removable and washable Sweat Patch. When the Sweat Patch becomes saturated, just pull to remove it from the Velcro that holds it in place. Once removed, the Sweat Patch should be hand-washed using a mild detergent (like dishwashing liquid), then air-dried. Once dry, the Sweat Patch can be reattached via the Velcro. IMPORTANT: To prevent perspiration staining of the hat, Sweat Patches should be washed frequently (i.e., whenever the Sweat Patch becomes saturated).
Several American Hat Makers styles feature a brim that is sloped downwards, both at the front and back of the hat, which greatly contributes to the distinctive look of these hat styles. To prevent your hat brim from losing its distinctive contour, it is important that you DO NOT store your hat on a flat surface for any great length of time. For these hat styles, particularly (and any of our hat styles, generally), it is best to store them suspended, instead of on a flat surface. You can suspend your hat on a hat code or hat stand. In lieu of a hat stand, you can store your hat on a coffee can, or an upturned roll of paper towels (or even a bowling ball).
Never store it in direct sunlight, such as in a hot car, for extended periods of time. 
Never dry your hat in direct sunlight, as this can distort the shape of your hat.
If your hat gets wet, store it out on a cone to dry, because if your hat gets put away while it is damp it could start to mildew. 
Do not leave your hat lying on a flat surface for any extended time. 
To prevent the brim from losing its distinctive contour, do not store your hat on a flat surface for any great length of time. 
To restore the brim to its distinctive shape, roll the front of the brim downwards into a tight cylindrical shape, then unroll the brim. Repeat the same process on the back of the brim. Repeat the process on both the front and back of the brim as many times as necessary. 
If your hat has a mesh crown, you can simply string the chinstrap through the mesh. First, poke 1 hole on each side of the seam at the back of the crown, making sure that the holes are large enough to accommodate passing the chinstrap through them (it's best to use something with a tapered tip, like a pen or pencil, but a metal awl works best). Second, push the ends of the chinstrap through the 2 holes (from inside to outside). Next, poke 2 more holes (one on the right side, and one on the left side) in the middle of the crown, just above the hatband. Then, push the ends of the chinstrap through the 2 holes (from outside to inside). Finally, push both ends of the chinstrap (one at a time works best) through the adjusting bead to complete the installation.
Wholesale FAQ
A white label product is a generic product that is created by a manufacturer for sale by many retailers. Each retailer is allowed to resell the product under its own name and branding. 
We do offer White Labeling and we actually do quite a bit of it for many large hat companies. 
There is a minimum order of $10,000 and 72 hats per style per color.
If you are interested in learning more please reach out to the sales team at sales@americanhatmakers.com 
A private label product is typically sourced from a manufacturer and then sold under the retailer's brand for exclusive sale.
Yes, we sure do, Private label services require plans sourcing and design. Private Label orders require a minimum $10,000 deposit which is applied to the first order. Once you are ready reach out to sales@americanhatmakers.com to get the ball rolling. 
Sorry, we do not produce baseball caps.
Yes, but our minimum is low. We only require a 12 hat minimum order and it is open stock. So you can mix and match your styles. Make sure you talk to sales rep to help you pick the best styles.
General Faq
As hat sizes are somewhat inconsistent throughout the industry (one company's size 7 ½ could be vastly different from another's), it would probably be best to measure.
A few tips for correctly finding your head size:
Get a friend's help! It makes it easier.
You should measure the circumference of your head half way up your forehead and one finger's width above your ears. Pull the tape to about the tightness you would like to wear a hat (you can use a string and then measure it if you don't have a tape), but put a finger between the tape and your head to allow for a little room (it's best not to measure with just the tape measure pulled tight around your head, or you might end up getting a hat that is too tight). Take this measurement 3 times or until you get a consistent reading.
Once you have a consistent measurement, you can view the Size Chart to determine which size hat to order.
If for whatever reason you are not satisfied with your purchase, be it a sizing issue, or if you simply changed your mind, you are able to exchange the hat or get a refund within 60 days of your purchase. If you need to return a hat, simply find the Return Center on our site and follow the step-by-step instructions.
Our guarantee is that we back our craftsmanship and our work no questions asked. The American Hat Makers Guarantee is a 50 Year Guarantee from time of purchase. It does not cover damage caused by normal wear and tear, accident (lost /stolen), improper care or cleaning, non-standard usage or negligence.
Our hats handle weather without any problems. Rain or snow poses no worries for the wearer, and with 100% UV Protection, that applies to sunshine as well! Many of our leathers and fabrics have been treated with water-resisting compounds. Most of our hats shed water like rain off a duck's back. Though it is not generally necessary, some customers choose to reapply scotch-guard or other chemicals after years of use.
Our Leathers and suedes not only offer all-season rain protection, but also offer 100% UV protection. With a UPF of over 60 you will not get more sun protection from any headwear this light weight. Our all-mesh hats still block out over 80% of the sun's harmful rays.
Our Crusher style hats are completely "crushable", and can be easily wadded up and packed in a suitcase. Some of our other styles (Such as the Soaker and Cabana) are also considered "packable." To pack either of these style hats in a suitcase, fold the brim up on the sides of the hat (like a taco), lay it on its side and stuff socks inside the crown of the hat so that it doesn't get squashed flat (It is important to note that, after unpacking your hat, it may not return to its original perfect shape).
Yes we can. Refurbishments start at $50 and go up from there depending on the work needed. We ask that you send us pictures of the hat and a detailed description of what you're looking for, so we can get a better idea of what you're looking for, and whether what you're looking for is within our capabilities.
Although our high-quality hats are designed to last forever, our Sweat Patches will eventually wear out. If you frequently wear your hat (as most of our customers do), the Sweat Patch will eventually need to be replaced. You can purchase additional Sweat Patches, as well as Full Size Reducers and Half Sizer Reducers.
If you provided us with your email address when you placed your order, we will send you an email to confirm shipment (which will include tracking information) when we ship your order. If you can not locate that email please reach out to our team and we will gladly help.
At this time we are not taking on any custom work.
Yes you can. Simply order an Unbanded version of any of our hats on our site, and then visit the hatbands section to order the hatband you would like to go with your hat. 
*Not all hatbands are sold separately.