Where Passion & Tradition Unite
When it comes to western wear, every detail is important to us. From design choice to material selection - we bring decades of experience and deliberate thought into crafting the highest quality hats for sale online.
Our Story
American Hat Makers is Born
Our American hat company has been proudly handcrafting hats for over 50 years. Founder Gary Watrous, started selling handmade leather goods out of the back of his Chevy station wagon in the 1970's.

Today we are one of the largest hat manufacturers in the world.
Gary: Founder
Gary Watrous started American Hat Makers in the early 1970's. With an investment of $20 in leather and $20 in leather working tools, he began making belts, wallets, and purses and selling them from the back of his 1963 Chevy station wagon. In the mid 70's, Gary created a leather hat for his own use. He loved it so much that hats quickly became his calling and sole artistic focus.
Mostly self-taught - while learning in the "school of hard knocks" - Gary is thankful for the tremendous support and advice he has received from many talented hat professionals and knowledgeable individuals over the years. He also has the good fortune to have a creative and supportive family, many of whom have chosen to join him as the demand for his handmade hats have grown.
Not only is Gary profoundly passionate about leatherwork and hat making, he is equally enamored with the team of people working with him at American Hat Makers at the Watsonville headquarters.
Gary's heart of gold is the stuff of legend at American Hat Makers, and each and every employee knows they can come to him if they need anything and he will do all he can to help becasue the team he works with is like family.
In fact, many of the folks working at American Hat Makers are family: Gary's wife Merry Lee contributes to design and create development, son Garth who now owns the company, and daughter-in-law Hannah is the Director of Global Marketing and Branding.
"Family has always been the most important part of life to me. There is a satisfaction in sharing the creative process and continuing the dream with those you love" says Gary.
Speaking of those he loves, Gary's constant companions, his dogs Pearl, Opal, and Garnett, come with him to work every day. They are an important part of the team and if you come by the shop you may well be greeted by them. If he could, he would likely bring his gorgeous horse, Tucker, to work too!
Garth: Owner
Garth Watrous grew up in the hat making world watching his dad, Gary, create one-of-a-kind artisan hats in his workshop. Later, Garth would join his dad at art fairs and festivals as Gary made a name for his skilled handiwork and artistry and began to build the American Hat Makers brand.
Surely influenced by his early exposure to entrepreneurship, Garth went on to earn his business degree from San Diego State University. He came home to Watsonville and joined his father as a partner in American Hat Makers in 2005.
In the years since, Garth has put his business acumen to work and American Hat Makers has doubled its business - twice. But don't think that Garth is satisfied with that because you would be wrong. Garth's goal for American Hat Makers is clear: "To be the #1 hat company in the world".
Garth knows that to reach his goal he must do three things: 1) cultivate the best from the dedicated and talented team at American Hat Makers; 2) make solid, authentic industry connections; and 3) bring greater exposure to the exceptional and unique line of products designed and manufactured at the Watsonville, California facility.
To that end, Garth spends a good deal of time nurturing business relationships and doing what he can to help American Hat Makers grow. In addition, Garth is skillfully guiding the expansion of American Hat Makers' global presence by strategically increasing brand recognition and sales worldwide.
With Garth's visionary, dynamic business sense and an unparalleled team at his side, American Hat Makers will continue to grow in innovation, production, and global recognition.
The Head n Home ® Hat Company
The Head n Home ® Hat company was originally founded by Gary Watrous. He went from selling leather belts and wallets out of his Chevy station wagon in 1972 to the hat company Head n Home has become today.
Today we are called American Hat Makers, but still trace our roots back to Head n Home Hats. We are located in Watsonville California, which is between Santa Cruz and Monterey in the center of beautiful Monterey Bay. Head n Home has been around the Monterey Bay area for over 40 years and our Head n Home handmade hats have become a staple of the area.
Head n Home Watsonville has become our home base where we manufacture and distribute all of our hats. Head n Home California employs over 35 hard working Americans who strive to deliver the best possible experience to the hat buyer.
We have grown so much since our founding, but still pay homage to our original hats. Our original best sellers; the Crusher, the El Dorado, the Cabana, and the Breeze are still our flagship models.
We are a customer focused business, and the fact that hats we've been making for years and years are still flying off our shelves shows that our hats are truly timeless.
Head n Home started out making all leather hats. American Hat Makers has taken that further to offer hats in many different categories.
Demand for hats has grown in the past years, and Head n Home has done everything to grow with this demand. We have focused on delivering quality hats that meet and exceed customer standards.
Every American Hat Makers hat goes through multiple quality checks before shipping out from our distribution center. Also Head n Home handmade hats are quality checked throughout the entire hatmaking process to ensure a quality, well-fitting product is delivered to the customer.
Don't believe us? Just look at the reviews our customers have written. Head n Home hat company has the best customers who expect excellence in the hats they receive.
PREVIOUS AHM BRANDS
HEAD N HOME®
Head n Home® is the foundation upon which American Hat Makes was built. This is the overarching brand that at one point was the parent brand for many of the brands listed below. Today Head n Home is still a part of American Hat Makers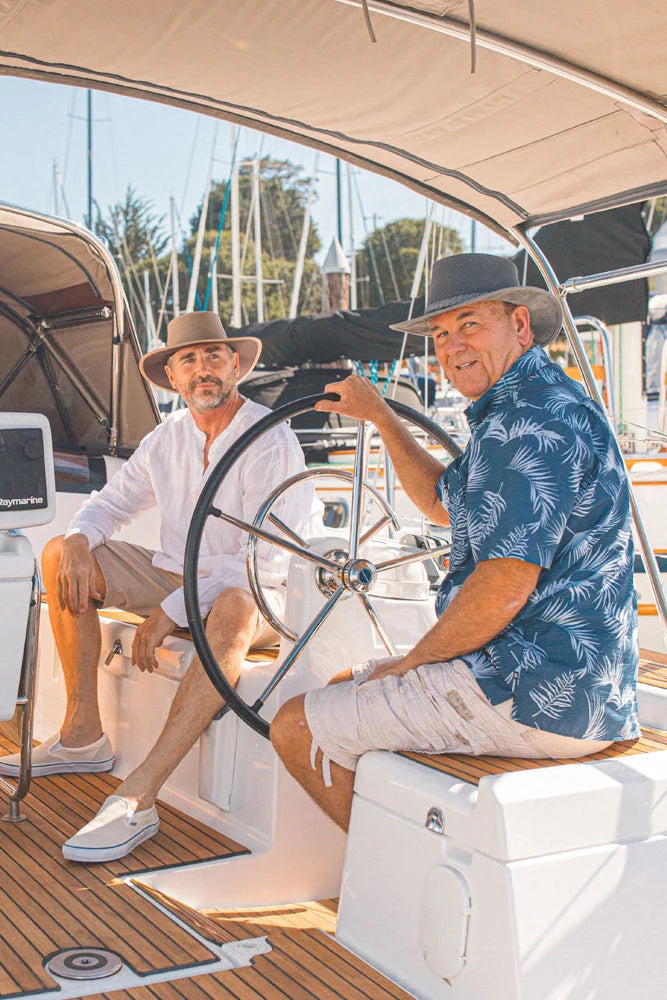 MONTEREY BAY HATS
Monterey Bay Hats is what started the Breeze and Cabana hats. Originally called the Monterey Bay Breeze and Monterey Bay Cabana, this company paid tribute to the truly spectacular place we get to call home.
FREEDOM HATS®
Freedom Hats® packs a punch unmatched by other brands, offering affordable pricing with our largest variety of materials and enough styles to keep you comfortable and looking the part for any adventure.
VOODOO HATTERS®
VooDoo hatter® is a 19th century style infused with fierce sensibility and a touch of dark energy. From hard-kicking rocker to brazen biker or neo-noir grifter, you will make a definitive statement wherever you go.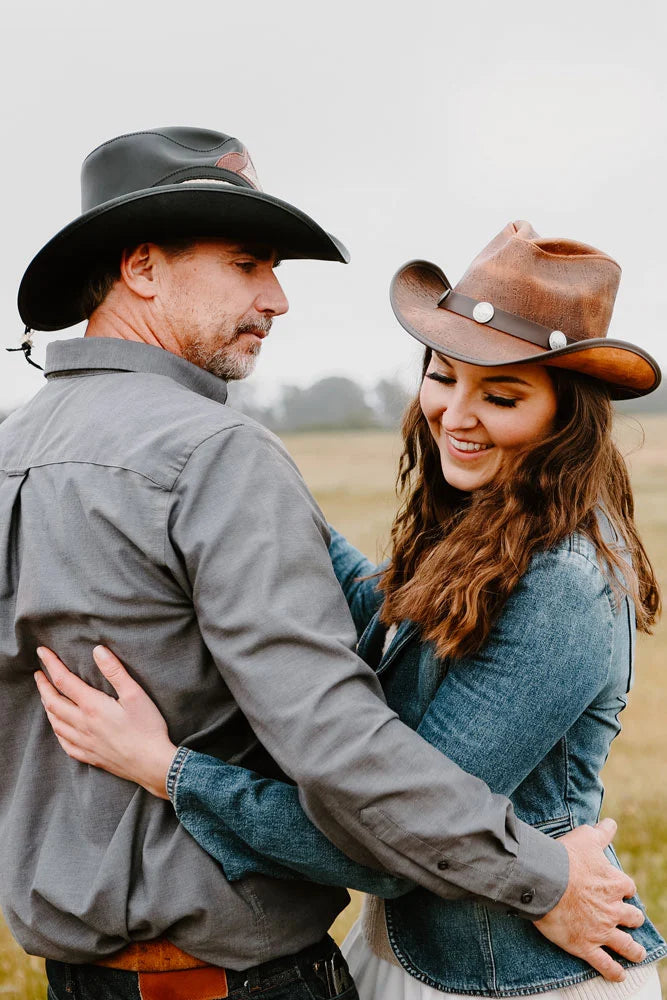 DOUBLE G HATS®
Double G Hats® offer western high style with a rock star edge. Made with high-quality leather & mesh, Double G hats feature distinguished details, exquisite craftsmanship and unrivaled versatility.
STEAMPUNK HATTER®
Steampunk Hatter® has Victorian grace that clashes with western villainy in the retro-future world of Steampunk Hatter. Hailing from the San Francisco Bay area, the birthplace of Steampunk culture, our designs exude authenticity.
AMERICAN OUTBACK HATS®
American Outback Hats® are inspired by the Aussie icon. These hats are tough, good-looking everyday work and recreation gear. Each and every time you put on an American Outback Hat, it gains more character.
SOLAIR HATS®
SolAir Hats® was an adventure focused brand. SolAir hats are perfect for vacations because they are packable and are ready to go in seconds after being packed. Wear yours on a cruise, riding mules in the Grand Canyon, or on a wine tasting tour.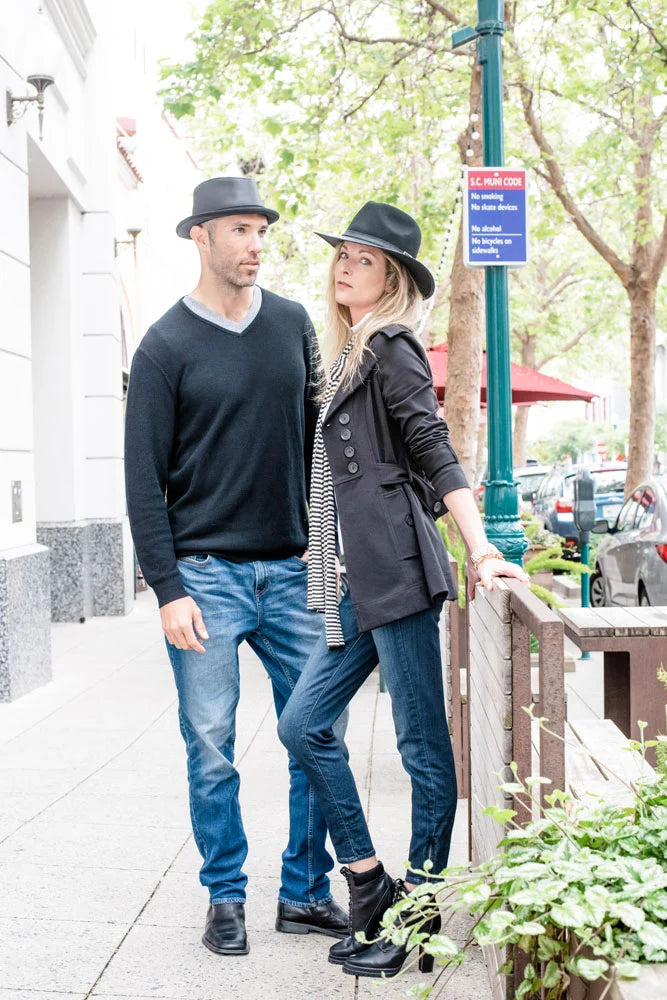 ASHBURY HATS®
Ashbury Hats® are a fashion forward runway collection. From elegant vivid floppy brims to simple classy brims, these hats have the most unique colors, prints, and textures of American leather and felt. These styles will get you through a day at the office, or a night out.
Handcrafted | Quality Material | Fast Delivery | 50-Year Guarantee
EXCELLENCE THROUGH SERVICE
Our Core Values
Efficiency | Family/Health | Open Communication | Innovation
Creativity | Integrity | Happy/Weird
SUPERIOR QUALITY
Hats for Any Occasion
We offer superior quality and design across 6 distinct product lines, to guarantee that we have a hat for any occasion.
Whether it be a functional hat for everyday work, to a stunning fashion accessory for a red carpet event.
50-YEAR GUARANTEE
The Finest Materials
We proudly hand-make many of our hats and hatbands in Santa Cruz, California using only the finest materials available.
We guarantee our hats for 50-years against defects in materials and workmanship.