Learn How to Care for your investment
Learn how to properly clean, store, and take care of your American Hat Makers Hats
Hat Cleaning Techniques Below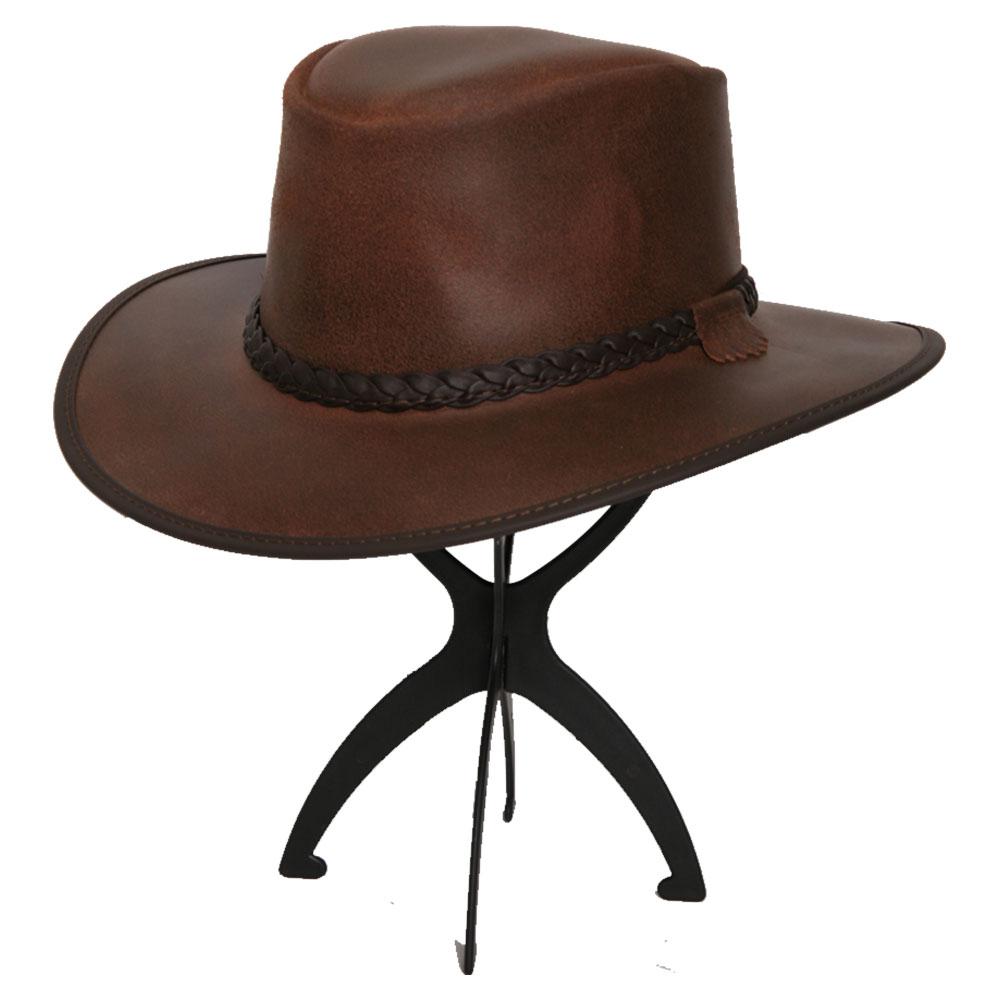 How to Store your Hats
The best way to store your hat is by elevating that hat so it is not resting on the brim. Leaving your hat resting on its brim can warp the brim. So leave the hat resting on one of our hat stands, a coffee can, or paper towel roll, or anything else that keeps the hat from resting on its brim
How to clean your suede leather hat
Using a very high grain sandpaper, you can gently sand away dirt and debris as long as you are careful of the threads keeping the hat together. A suede bar may also be used to remove oils and blemishes without the use of water.
How to clean sweat stains and dirt from your straw hat
Our straw hats can be cared for the same as our other hats. For easy stains, you can brush out the stain, or use corn starch or talc powder to dry it. For harder stains, clean with a damp cloth. For the hardest stains, a mixture of water and hydrogen peroxide can be carefully applied.
How to clean your Cabana Hat
Cabana style hats are made of Nylon and Polyester. A mild detergent, such as dishwashing soap can be used to clean the hat, and a brush can be used to eliminate stubborn spots. For best results, air dry the hat out of the sun and suspend on a hat cone.
Can I pack my Hat in my Suitcase? If so, How?
Our Crusher style hats are durable enough to be folded in just about any shape and our sun hat are also considered crushable. Simply fold the hats "taco" style by pushing down on the top of the hat and folding up on the brim. For best results place rolled up socks on the inside of the hat for added support.
How to clean your felt hat
To prolong your hat's life, regular brushing is important. To remove loose dirt, simply use a hat brush and swipe it away. Avoid using a brush made of nylon as it may be too abrasive and damage the hat. To remove dust from the hat, simply use a damp (not wet) cloth. To remove fuzz and hair, use a piece of sticky tape to gently wipe the hat. For more stubborn smudges and stains, specially formulated hat cleaners are available.
How to Clean/Maintain Sweat Bands
Many of our hats feature a removable sweat liner that uses Velcro to adhere to the hat. To avoid sweat stains from appearing on your hat, when the liner become soaked, remove it and hand wash it with a mild detergent, then leave it out to air dry.
My hat shrank, why? Can I stretch it?
Sweat, humidity, and weather all contribute to why your hat may have shrank. Avoid leaving it in a hot car and if it does shrink, a hat stretcher will do the trick to get it back to size.
How to clean your finished leather hat
For your finished leather hat, we recommend using our Finished Leather Conditioner Kit, which contains a bottle of Bickmore Bick 4 leather conditioner and a high quality sheepskin chamois. Simply apply a quarter sized drop of leather conditioner to the sheepskin and apply it to all of the exterior leather surfaces on your hat. This leather conditioner will keep your leather hat looking as nice as the day you bought it!