Celebrate sophisticated style with our womens trilby hats. Each women's trilby hat is thoughtfully crafted, making it a must-have accessory for every fashion-forward woman.
The American Hat Makers Difference
If you're seeking the perfect womens trilby hats, your search ends with The American Hat Makers. Our unique craftsmanship and attention to detail set us apart from the rest, making us the go-to destination for quality trilby hats.
At American Hat Makers, our speciality lies in creating classic trilby designs, modern trilby interpretations, and unique, creative takes on this timeless hat style. We're the only hat maker who offers such a wide array of trilby hat styles for women, solidifying us as your ultimate destination.
Moreover, we provide an extensive range of sizes and colours to cater to every individual's preferences. Whether you're seeking a specific style of trilby hat, a classic brown trilby hat, or a vibrant and distinctive trilby hat, The American Hat Makers is your definitive source.
Our trilby hats for women are meticulously crafted from top-quality materials, guaranteeing their durability and longevity. When you choose a trilby hat from American Hat Makers, you're investing in a piece that will deliver years of satisfaction.

HANDMADE SINCE 1972
Since 1972, The American Hat Makers have been committed to handcrafting extraordinary trilby hats. Our scrupulous attention to detail ensures that our trilby hats are produced using only the finest materials.
This steadfast commitment to quality means our women's trilby hats boast a truly unique and superior character. While there may be an abundance of imitations on the market, only through American Hat Makers can you acquire an authentic trilby hat.
A stylish trilby hat from The American Hat Makers offers both practicality and enduring allure.
AMERICAN CRAFTSMANSHIP THAT LASTS
When it comes to completing your look, women's straw trilby hats are the ideal accessory. However, it's crucial to note that straw hats can deteriorate quickly if not crafted carefully.
Our women's straw trilby hats undergo meticulous treatment to ensure their exceptional durability and resilience, regardless of weather conditions.
At American Hat Makers, we pride ourselves on crafting straw trilby hats that stand the test of time. Utilising high-quality materials, we take immense pride in creating trilby hats that exemplify our love and admiration for our craft.

Find the Perfect Trilby
Shop the Best Womens Trilby Hats for Sale Online
Trilby hats are an iconic women's fashion accessory, but finding the right one can be challenging.
With so many styles and brands available, choosing the perfect trilby hat online can feel overwhelming. You might end up with a hat that doesn't suit your style or one that you don't wear often.
At American Hat Makers, we simplify the process of finding the perfect trilby hat for you. Our wide selection of women's trilby hats features the best in the industry, and our friendly staff is always ready to assist you in your search.

Timeless Chic
Elegance and Grace in Every Tilt
Dive into our women's trilby hats collection - where classic style meets feminine elegance. Each trilby hat for women embodies a charm that's both contemporary and timeless. Crafted for the sophisticated woman, these hats are versatile essentials for any wardrobe.
Our legacy of American craftsmanship shines through in each women's trilby hat. Adorned with this trilby, exude confidence in every setting. Explore our range and find the perfect hat to accentuate your personal style.
A Statement of Style
Crafted with Precision, Worn with Pride
Our trilby hats for women represent the pinnacle of fashion and function. Handcrafted to perfection, every trilby hat women's collection piece stands out. These hats promise comfort without compromising on style, fitting seamlessly into both casual and formal ensembles.
From the intricate stitching to the elegant silhouette, quality radiates from each women's trilby hat. Step out with grace, confidence, and a touch of vintage allure. Discover the world of trilbies designed specifically for you.
The Perfect Blend
Where Tradition Meets Trend
The women's trilby hat is not just an accessory; it's a reflection of one's persona. Seamlessly blending tradition with contemporary design, our trilby hats offer a unique style statement. Lightweight, stylish, and impeccably crafted, they're the ideal choice for the modern woman.
From casual brunches to evening soirees, make heads turn with a trilby from our collection. Dive into the elegance of American heritage paired with modern-day fashion. Your journey to unparalleled style begins with American Hat Makers.
Authentic Elegance
Make Every Day an Occasion
Every women's trilby hat from our collection encapsulates the essence of art and authenticity. Designed with passion and crafted with care, they offer an unmatched elegance to your attire. Whether you're seeking to elevate a simple outfit or complement a formal dress, our trilby hats are the answer.
Available in various designs and sizes, there's something for every woman's unique taste. Experience the meticulous craftsmanship and timeless design of our hats. With American Hat Makers, transform every moment into a stylish affair.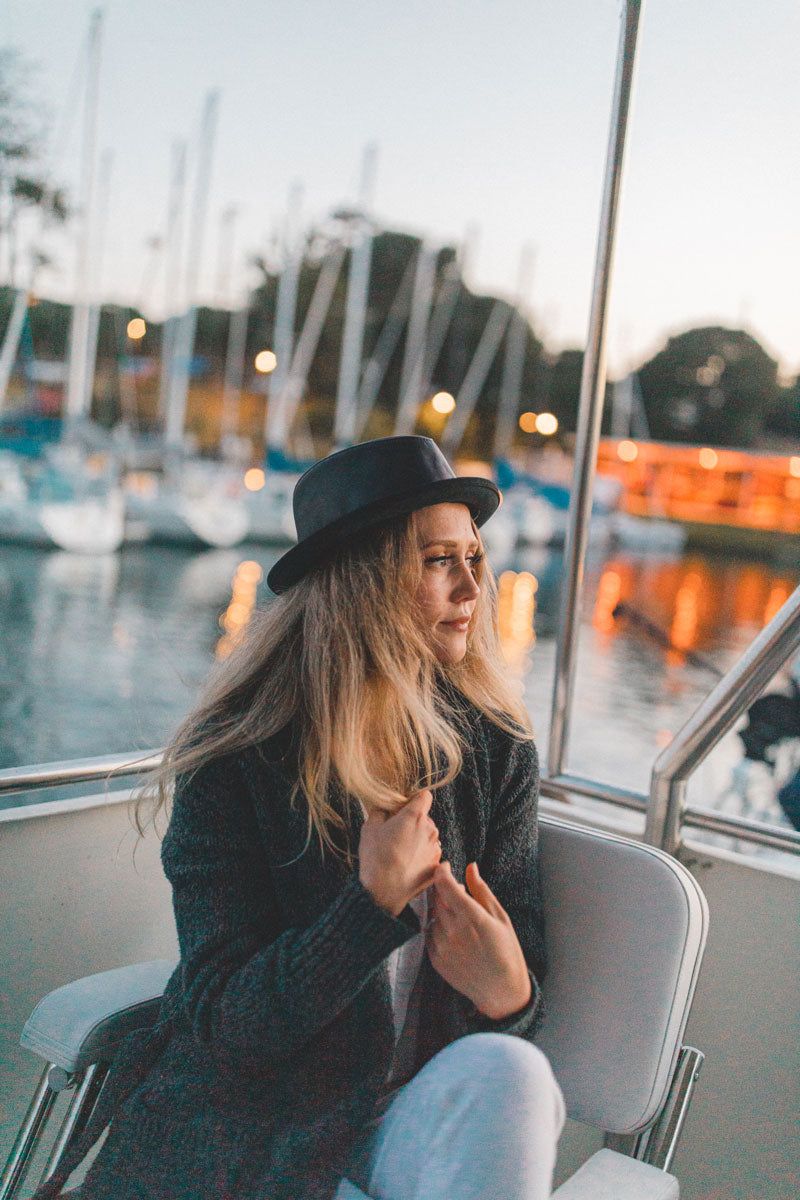 Discover Your Signature
A Symphony of Style and Comfort
Choosing a trilby hat from American Hat Makers is a nod to timeless elegance and quality. Each women's trilby hat is not just a product, but a story of rich family tradition and dedication. From subtle hues to striking designs, our collection caters to every style palette.
Our hats are more than just accessories; they're extensions of your personality. Crafted with love, designed for distinction. Explore our treasure trove of women's trilbies and find your signature style.
Exquisite Craftsmanship
Unrivalled Style for the Modern Woman
Our collection of women's trilby hats is the epitome of luxury and style. Crafted with meticulous attention to detail, each hat exudes a unique charm. Perfect for the modern woman who values tradition and trends alike, our trilbies are versatile fashion staples.
Embrace the rich heritage and unmatched quality of American Hat Makers. Each hat is a testament to our commitment to excellence. Dive into our curated collection and find a trilby hat that resonates with your essence.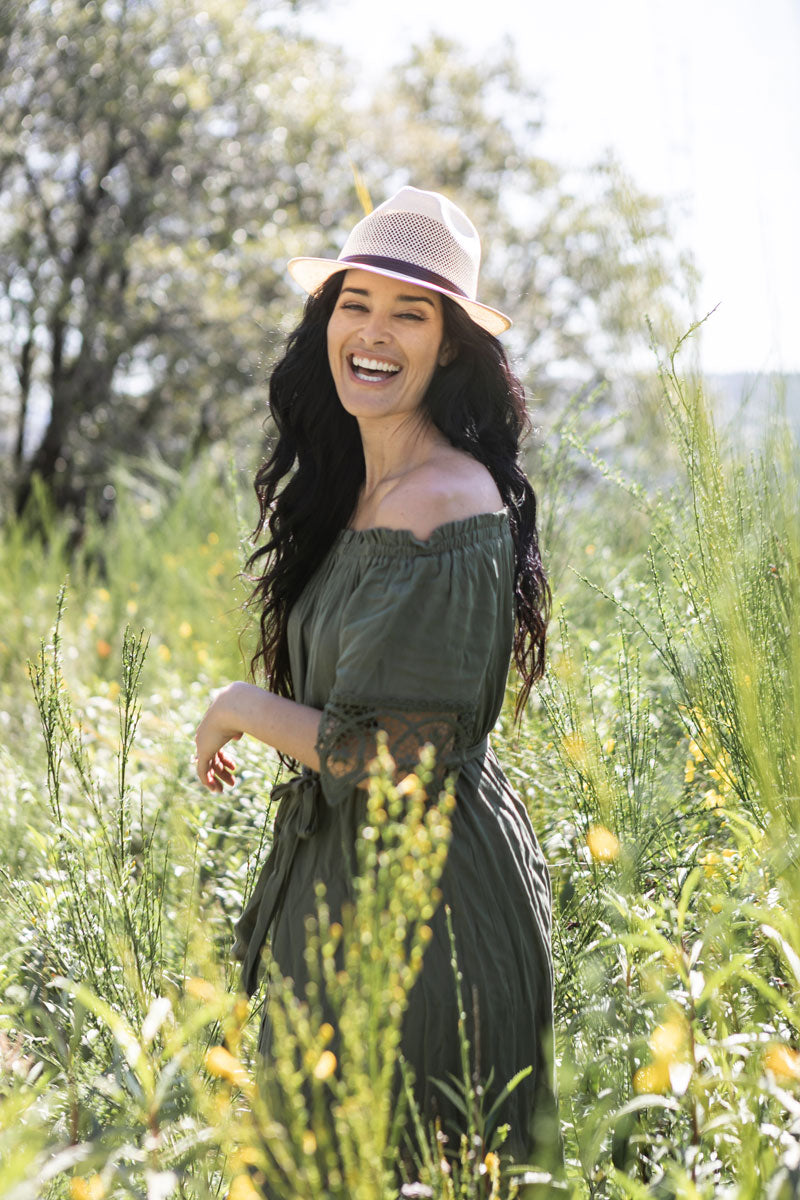 Trilby Hats for Women FAQ
A women's trilby hat should fit comfortably on the head without being too tight or too loose. It's essential for the womens trilby hat to sit level on your head, roughly an inch above the ears. It shouldn't leave an imprint on the forehead, indicating that it's the right fit.
Typically, a trilby hat, whether it's a trilby hat for women or men, features a brim that is turned upwards at the back and slightly downturned at the front. This style distinction often sets the trilby hat womens styles apart from other hat types.
A woman should wear a trilby in a way that complements her outfit and personal style. Women's trilby hats can be tilted slightly to one side for a chic look, or worn straight for a more classic appearance. Depending on hair length and style, hair can be left down, tucked behind the ears, or even tied up. Trilby hats for women offer versatility in style and can be paired with both casual and semi-formal outfits.
A trilby hat for women is versatile and can be worn on various occasions. From outdoor events like music festivals or beach outings to more urban settings like city strolls or cafes, womens trilby hats add a touch of elegance and style. They're also popular choices for evening events or when trying to achieve a retro-inspired look.
The primary difference between a trilby and a Borsalino lies in their design and origin. While both are stylish hats, a trilby hat women often choose has a narrower brim that's turned upwards at the back. Borsalino, on the other hand, is a brand known for producing a wide range of hats, including fedoras, which typically have a wider brim than trilbys. It's worth noting that while many might refer to a wide-brimmed hat as a Borsalino due to the brand's popularity, it's more about the style and less about the specific trilby hat womens fashion choices.