Complete your outfit with our premium leather belts. Our range of mens and womens leather belts marry style and function, reflecting top-notch craftsmanship and durability.
The American Hat Makers Difference
Are you in search of a place to buy leather belts online? Your quest ends here with our refined collection at American Hat Makers. We set ourselves apart from the crowd, and our customers continue to choose our leather belts time and again. But why is that?

Unlike competing belt brands, we meticulously produce our men's and women's leather belts right here in California, making use of only the finest materials such as premium leather, sturdy wool, high-quality straw, and felt. AHM offers an extensive range of leather belts, presenting an array of styles, sizes, and colors. All these are fashioned with the exceptional craftsmanship that our patrons have come to recognize and appreciate.

So, whether you're on the hunt for a men's leather belt for a high-end summer occasion or a women's leather belt for a relaxed outdoor get-together, be confident that the ideal leather belt for your requirements is here, ready for you to discover.
HANDMADE SINCE 1972
We've been meticulously crafting and designing leather belts since 1972, paying careful attention to every detail. Our dedication to quality and durability ensures our leather bags are not just ordinary – they stand out from the crowd.
With American Hat Makers, you're not just purchasing a leather belt, you're investing in a piece designed to stand the test of time. Whether it's ladies leather belts, mens leather belts, or vintage leather belts, every piece tells a story of craftsmanship and longevity. Choose American made, choose enduring style.
Your American Hat Company
Leather belts can complement a myriad of outfits and styles, but the secret to a lasting impression resides in quality. AHM is an American belt company in California that meticulously sources superior materials to ensure your leather belt withstands the test of time.
We offer a thirty year guarantee for our leather belts, including our best leather belts for men and women, so you can wear your belt with confidence anywhere. With us, you get a durable accessory crafted to remain stylish and sturdy for years to come. Whether it's a designer leather belt or a vintage leather belt, trust in us to deliver quality and style.
Crafted with precision. Designed with passion.
Shop the Best Leather Belts for Sale Online
American Hat Makers introduces our assortment of leather bags - a harmonious fusion of tradition and audacious, contemporary design. We're here to challenge the conventional, reinvent the paradigms of bag fashion, and redefine what it means to carry a leather bag. In the world of leather craftsmanship, we are the artisans who imbue every stitch with passion and accuracy. Our lineage, stretching back to 1972, guides us as we handcraft each bag here in California. We are American Hat Makers. We are committed to delivering matchless quality in every bag, every time.
Our leather bag collection radiates a sense of modern exploration and timeless sophistication. Created from the finest materials, these bags are not just accessories - they are an expression of individuality and a testament of style. Whether you seek classy leather bags, vintage leather bags, or western leather bags, our collection encapsulates the essence of quality and style. Step into the world of men's leather bags or women's leather bags, and experience the power of genuine American made leather bags.
Exceptional Craftsmanship
Experience the Distinction of Genuine Leather Belts
Delve into the world of men's genuine leather belts, meticulously crafted to showcase exceptional quality. At American Hat Makers, we celebrate our heritage by creating durable and stylish belts, a testament to our long-standing commitment to excellence.
Whether you're dressing up for a formal event or a casual outing, our leather belts for men elevate your style effortlessly. The smell, the touch, the durability – there's nothing quite like a real leather belt. Step into a world where style meets durability, where every belt tells a story
Custom Creation
Uniquely Tailored Just for You
Our custom leather belts offer you the opportunity to express your personal style with flair. Handmade leather belts allow you the freedom to pick and choose design elements that speak to your personal taste.
At American Hat Makers, we understand that style is personal, hence our commitment to providing you with customized options. Don't just wear any belt, wear one that reflects your personality. Let your belt be more than just a utility; let it be a statement.
Timeless Elegance
Womens Leather Belts - the Accessory that Never Goes Out of Style
Our collection of women's leather belts adds that perfect finishing touch to any outfit. Beautifully crafted and timelessly elegant, these belts are more than just accessories - they're style staples.
From jeans to dresses, our women's genuine leather belts bring an element of sophistication to any ensemble. Offering a variety of designs from the classic to the contemporary, we cater to every style preference. Experience the undeniable allure of a perfectly crafted leather belt.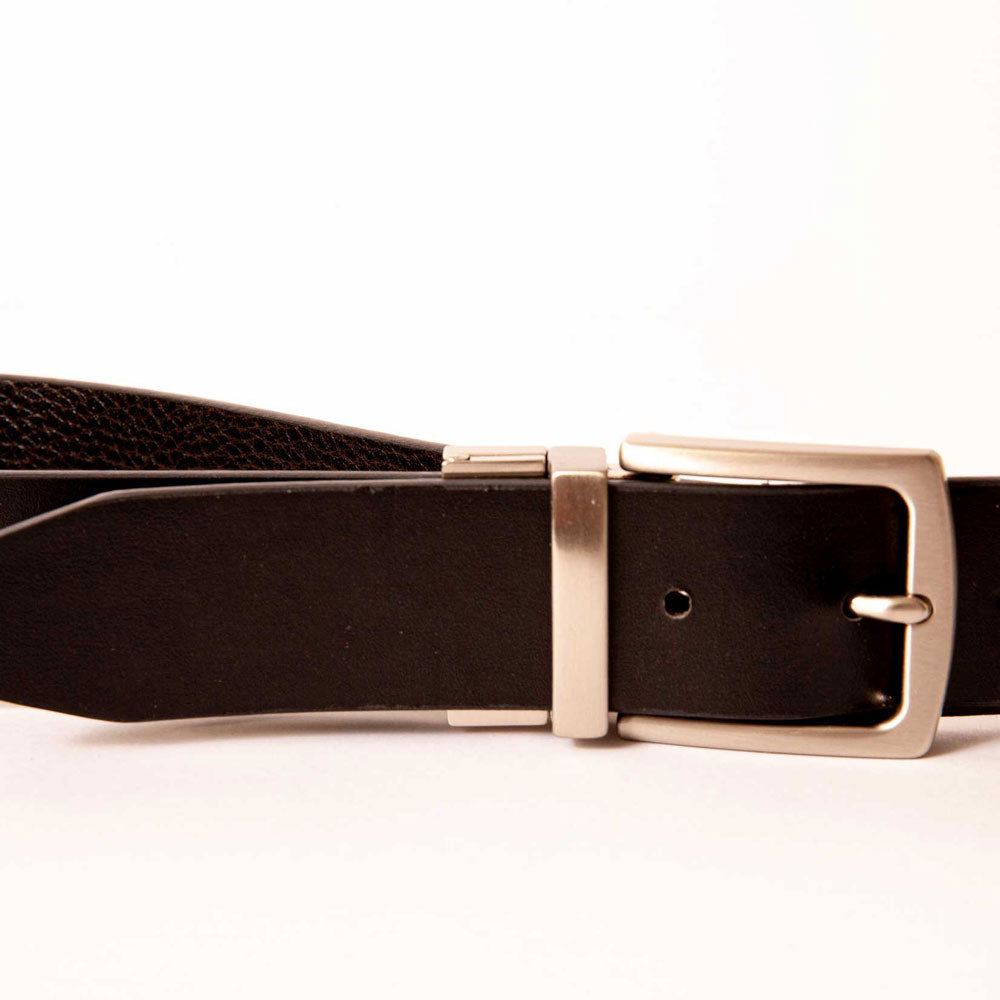 Embrace the Western Spirit
Bold, Rugged, and Genuinely Captivating
Unleash your inner cowboy with our western leather belts. Infused with the rugged charm of the American West, our cowboy leather belts for men and women are perfect for those who live life on their own terms.
These belts aren't just functional; they are a tribute to a timeless tradition. Whether it's a men's leather western belt or a women's western leather belt, we have a design to capture your spirit. Dare to be bold, dare to be different with our western leather belts.
Premium Quality
Belts Crafted to Stand the Test of Time
When you buy a belt, you are not just buying an accessory; you are making an investment. Our best men's leather belts are crafted from the highest quality materials to ensure longevity and durability.
We understand the importance of quality which is why our belts are made from genuine leather, ensuring they stand the test of time. The promise of quality is not just a claim; it's our guarantee. Invest in the best, invest in American Hat Makers.
USA Made Excellence
Pride in Local Craftsmanship
We take immense pride in our handmade leather belts made in USA. Each belt showcases the skill and dedication of our artisans, ensuring you get a product of unmatched quality.
By choosing our USA made leather belts, you are supporting local craftsmanship and getting a product that stands for quality and durability. Because at American Hat Makers, we believe in delivering the best, every time.
Women's Wide Leather Belts
Add Dramatic Flair to Your Outfit
Make a statement with our women's wide leather belts. Designed to be as unique as you are, these belts add a dramatic flair to any outfit.
Perfect for cinching in a loose dress or adding some character to a simple pair of jeans, a wide belt can transform your look.
Each belt is crafted with care and attention to detail, ensuring a product you'll love for years to come.
Dress to Impress
Men's Leather Dress Belts – Sophistication Defined
Step into the room with confidence with our men's leather dress belts. These belts are the embodiment of sophistication, designed to complement your formal attire perfectly.
Crafted from genuine leather, our dress belts bring together functionality and style in one smooth package. Choose from a range of colors and designs to find the perfect belt for your style. With American Hat Makers, leave a lasting impression wherever you go.
The Perfect Fit
Leather Belts for Jeans – Comfort Meets Style
Finding the perfect belt for your favorite pair of jeans can be a game-changer. Our range of men's leather belts for jeans and women's leather belts for jeans are designed to fit comfortably and stylishly.
Offering the perfect blend of durability and style, these belts elevate your everyday outfits to new heights. Crafted with genuine leather, they ensure long-lasting wear while making you look effortlessly stylish. Experience the perfect fit with our range of leather belts for jeans.
Belts Leather FAQ
Full-grain leather is widely regarded as the best type for a leather belt. This type of leather retains the most natural characteristics because it's the least processed form. Handmade leather belts made of full-grain leather are renowned for their durability, strength, and timeless aesthetic.
Absolutely! Genuine leather belts like the ones from American Hat Makers offer durability, aesthetic appeal, and an unmatched level of quality. They are built to last and age gracefully over time, giving you excellent value for your investment.
The rough rule for a leather belt is that it should be one size larger than your pants size. For example, if you wear size 34 jeans, you should opt for a size 36 leather belt.
A potential disadvantage of leather belts might be their need for proper care and maintenance to ensure longevity. However, with high-quality leather and proper care, leather belts from American Hat Makers can last a lifetime.
Look for genuine leather belts, craftsmanship, and the finish of the belt. American-made leather belts often assure excellent quality. Also, consider the width and the style of the buckle to match your personal style and wardrobe.
A high-quality leather belt like our Men's Leather Belts can easily last over a decade with the right care and maintenance. The longevity of your leather belt largely depends on its quality and how often you wear it.
Full-grain leather is considered the highest quality leather due to its durability and minimal processing. It's often used in the best Men's Real Leather Belts because it wears well over time, developing a unique patina.
Real Leather Belts can crack if not cared for properly. Regular conditioning helps maintain the leather's flexibility and prevents cracking. Our Leather Handmade Belts are designed to resist cracking with proper care.
Washing a leather belt in water can cause it to shrink, distort, and crack. Instead, clean it with a specialized leather cleaner followed by a conditioner to maintain its quality.
Measure your waist or an existing belt from the buckle to the hole you usually use. That's your belt size. For example, if you measure 36 inches, then a size 36 belt should fit you perfectly.
Absolutely! American Hat Makers offers a wide selection of the Best Leather Belts online, ensuring you receive a high-quality, Genuine Leather Belt with every order.
Depending on how frequently you wear it, oiling your leather belt every 6 to 12 months can help maintain its flexibility and longevity.
The five grades of leather, in descending order of quality, are Full Grain Leather, Top Grain Leather, Genuine Leather, Bonded Leather, and Faux Leather.
Genuine leather refers to any product made with real leather, but the quality can vary. 100% leather usually means that the product is made entirely of the best layers of the animal hide, not composite or bonded leather.
Telling if leather is of good quality requires keen observation and understanding of the characteristics of genuine leather. First, check for uniformity - genuine leather, like those used in American Hat Makers' leather belts, will have varying grain patterns and may even include some minor imperfections. These are signs of natural leather. Second, feel the texture. Quality leather should feel soft and flexible, not brittle or overly smooth like synthetic alternatives. Lastly, good quality leather often has a distinctive, rich smell. If it smells more like plastic or chemicals, it's likely not genuine leather.
Generally, it's optimal to fasten your belt in the middle hole for the best fit. This allows for some adjustability in either direction. So, in most cases, a belt should have at least five holes, which leaves two holes on either side of the one you use.
The frequency of purchasing a new belt greatly depends on the quality of your current belt and how you care for it. A high-quality leather belt like those offered by American Hat Makers can last for many years, even decades, with proper care. However, if you're looking to diversify your wardrobe or follow a trend, you may want to consider purchasing a new belt more frequently.