Womens Baker Boy Hats and Caps
Discover timeless fashion and modern flair with our womens baker boy hats and caps. These expertly crafted baker boy hat women styles are a wardrobe staple.
The American Hat Makers Difference
If you're in the market for the ultimate women's baker boy hat, look no further than American Hat Makers. Our commitment to top-notch craftsmanship and detail sets us apart, making us the leading name for baker boy hat women designed with women in mind. We offer a unique blend of classic hat shapes as well as modern, trendy designs that will appeal to all hat enthusiasts. Our collection is expansive, featuring a variety of sizes and colors, each thoughtfully curated to match the individual style of every woman. Whether you're looking for a timeless womens baker boy cap, a breathable option for casual outings, or a stylish hat to elevate your look, American Hat Makers has something for you. Crafted from the highest-quality materials, every baker boy hat women we make promises both durability and timeless beauty. When you choose a baker boy hat from American Hat Makers, you're investing in a stylish and high-quality piece that will be with you for many outings to come.
HANDMADE SINCE 1972
Since 1972, American Hat Makers have been leaders in the creation of women's baker boy hats, showing an unmatched dedication to quality. Every hat we offer is crafted from premium materials and infused with a blend of timeless style and modern functionality. In a crowded marketplace of options, the authenticity and craftsmanship of American Hat Makers set us apart. When you choose a baker boy hat from us, you're selecting a piece that seamlessly combines classic elegance with practical wearability.
AMERICAN CRAFTSMANSHIP
When gearing up for any outing, women's baker boy hats from American Hat Makers are the top choice. Our dedication to quality is unmatched; inferior baker boy hats simply can't compare. Every hat we make is built for durability and designed with style in mind, offering a long-lasting addition to your wardrobe. At American Hat Makers, our baker boy hat women are more than just fashion accessories; they represent our deep commitment to exceptional craftsmanship.
Find the Perfect Baker Boy Hat Women
Shop the Best Womens Baker Boy Hats for Sale Online
Exploring the world of women's hats can be a maze of styles and choices. The challenge? Avoiding a purchase that ends up forgotten in the back of your closet or simply doesn't complement your look. At American Hat Makers, we've simplified the process.
Browse our specially curated collection of women's baker boy hats, where top-notch quality meets on-trend style. With our seasoned team ready to assist, you're sure to find the ideal baker boy hat to elevate any outfit.
Define Your Style
Chic Versatility Meets Classic Design
The Baker Boy hat for women is more than just a cap; it's a statement piece that elevates any outfit. Ideal for the modern woman on the go, its timeless design effortlessly bridges the gap between casual and elegant. Whether you're running errands or going out for brunch, this hat has you covered.
The soft, luxurious fabric provides a comfortable fit while offering durability that lasts. You're not just buying a hat; you're investing in a versatile accessory that will become an indispensable part of your wardrobe.
Feel the Elegance
The Perfect Blend of Comfort and Style
Nothing says sophistication quite like a Baker Boy hat designed specifically for women. Its construction prioritizes both form and function, ensuring that you look good while feeling great.
The hat's elegant lines and quality stitching make it a must-have for fashion-forward individuals. Perfect for all seasons, the breathable material ensures comfort, no matter the weather. So, the next time you step out, make a bold fashion statement without compromising on comfort.
Turn Heads
Elevate Your Everyday Look
Why settle for ordinary when you can stand out with a Baker Boy hat? This stylish cap is designed to make a lasting impression. Its sleek lines and luxurious material show that you care about the details.
Easily paired with a variety of outfits, this hat is the perfect accessory to complete your look. It's not just about fashion; it's about expressing your unique personality in the most stylish way possible.
Own Your Style
Built for the Modern Woman
Life moves fast, but that doesn't mean you can't look good while keeping up. The Baker Boy hat offers the perfect blend of fashion and functionality for the modern woman.
With its sturdy construction and high-quality materials, this hat is designed to last. Whether you're at a business meeting or a casual get-together, the Baker Boy hat makes sure you're always at the top of your game.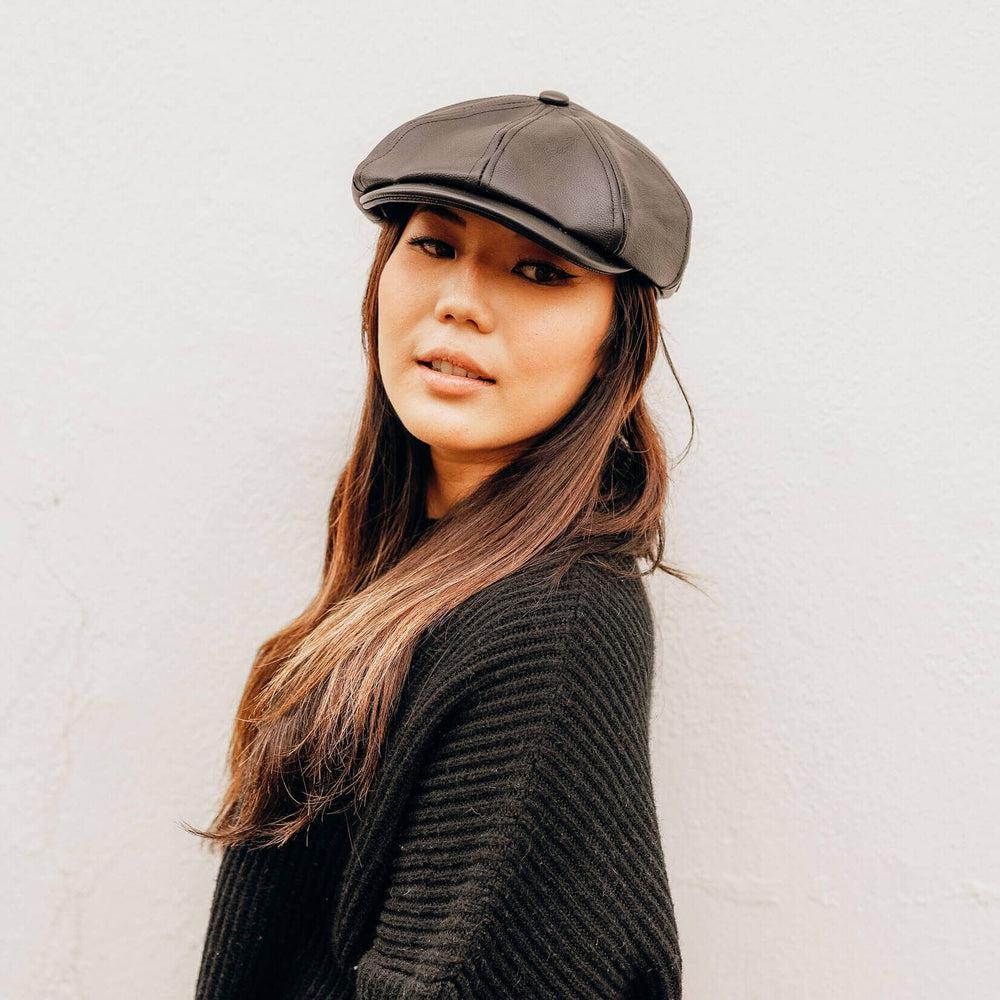 Cap It Off
Wardrobe Essential for Every Woman
Every wardrobe needs that go-to accessory that ties everything together. Enter the Baker Boy hat for women. This cap is not only stylish but also extremely versatile, making it a must-have item.
From jeans and a t-shirt to a classy evening dress, this hat complements any outfit. Its durability means it will be a long-lasting addition to your wardrobe, offering style for years to come.
Be Unforgettable
Your Baker Boy Hat Women, Your Rules
In a world full of trends, the Baker Boy hat stands out as a timeless classic. This iconic style is reinvented for today's woman, offering unparalleled versatility.
Your style is personal to you, and this hat allows you to express that in the most elegant way. Whether you're keeping it casual or dressing up, you set the rules. With this Baker Boy hat, every day is an opportunity to show off your exceptional taste.
Womens Baker Boy Hats FAQ
Our women's baker boy hats collection features a variety of styles, from classic tweed and wool to modern patterns and fabrics. Whether you're looking for a casual or dressy option, we've got you covered.
Yes, we offer a range of colors including neutrals like black and grey as well as seasonal colors. We also have a white baker boy hat that adds a fresh touch to any outfit.
To find your perfect fit, measure the circumference of your head where the hat will sit. Our website features a sizing guide, and our customer service team is always ready to assist you with any sizing concerns.
Absolutely! While baker boy hats are often associated with casual wear, they can also make a stylish addition to more formal outfits. Pair it with a dress or tailored suit for a chic, sophisticated look.
Taking care of your baker boy hat will depend on the material. Most of our hats come with care instructions, but as a general rule, it's best to spot-clean them and keep them away from extreme heat or cold to maintain their shape.
We offer a flexible return and exchange policy for all our women's baker boy hats. Please visit our return policy section on the website for more details.