Redefine your individual style statement with a mens and womens bolero hat. Unmatched quality, flair, and elegance come alive in these expertly crafted bolero hats.
The American Hat Makers Difference
Looking for the perfect bolero hat? Look no further than American Hat Makers! We specialize in making top-quality bolero hats that are stylish and built to last. Made from premium materials, our bolero hats are a true testament to our craftsmanship. These hats are perfect for making a statement whether you're at a special event or just out and about. With a variety of sizes and colors to pick from, you're sure to find the hat that fits you and your style. Try one on and feel the unbeatable comfort and elegance that sets our bolero hats apart!
HANDMADE SINCE 1972
Since 1972, we've specialized in creating exceptional bolero hats using only top-quality materials and skilled craftsmanship. Unlike ordinary hats you might find elsewhere, ours are built to last. Whether you're heading to a special event or simply stepping out to make a style statement, our attention to detail ensures you'll find the perfect bolero hat for any occasion.
AMERICAN CRAFTSMANSHIP
At American Hat Makers, we know that a quality bolero hat can elevate any outfit. Crafted by hand in California using only the best materials, our bolero hats offer both stunning style and long-lasting durability. These aren't just trendy hats; they're built to stand the test of time. That's why we back each bolero hat with a lifetime guarantee against material and craftsmanship defects.
Find the Perfect Bolero Hat
Shop the Best Bolero Hats for Sale Online
Finding the right bolero hat can be challenging with so many options available. It's easy to settle for a hat that doesn't fit your style or just stays unused. At American Hat Makers, we've simplified this process.
Our bolero hats selection is focused on quality craftsmanship, and our team is always available to help you find the bolero hat that best suits your needs.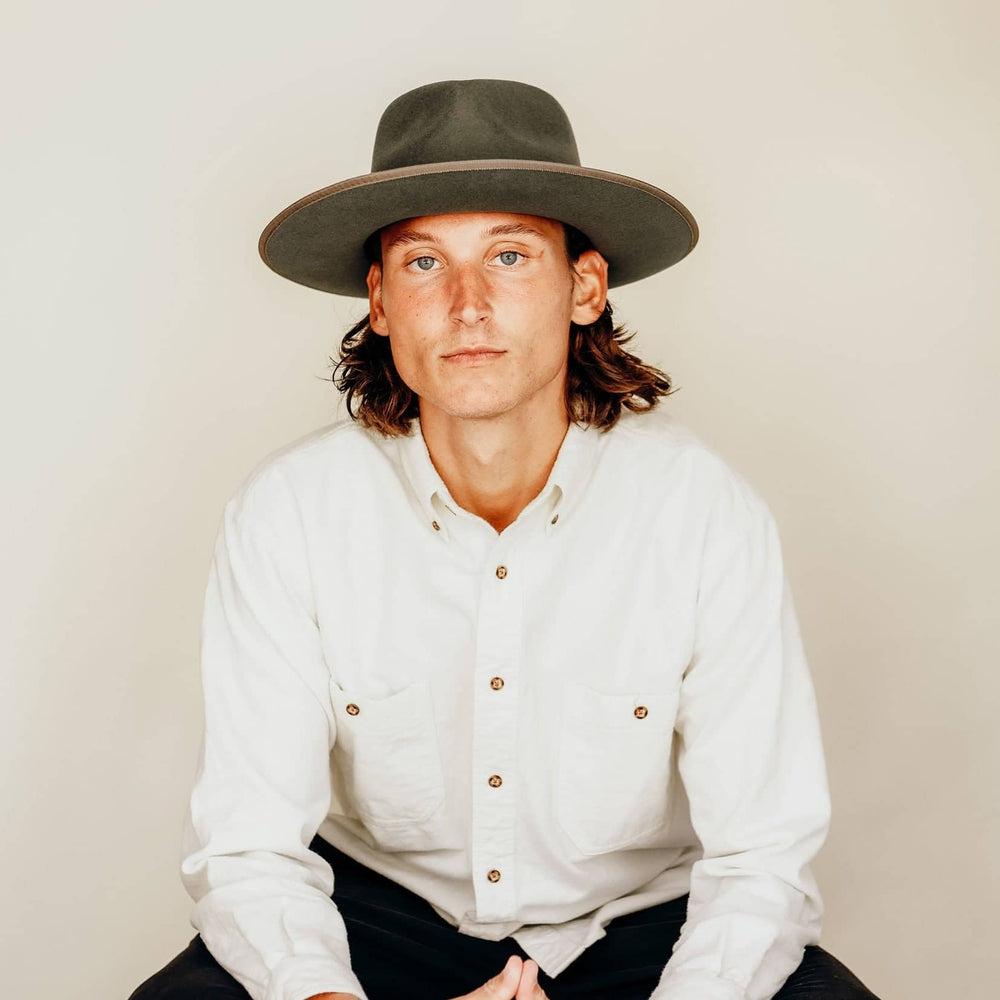 Style Meets Heritage
Embrace the Spanish Flair with a Modern Twist
Bolero hats are not just a piece of headwear; they are a symbol of elegance and culture. These hats are versatile and can be the perfect addition to a variety of outfits. Whether you're going for a casual look or dressing up for an event, a bolero hat is a classic yet contemporary choice.
The quality craftsmanship ensures durability, making this a long-lasting addition to your wardrobe. For both men and women, bolero hats are a timeless accessory that exudes style and sophistication.
Evoke Timeless Elegance
Add a Vintage Charm to Your Ensemble
A bolero hat can serve as the perfect accessory to add a dash of vintage charm to your look. Ideal for both men and women, these hats are both functional and incredibly stylish.
Designed with quality materials that ensure comfort and durability, you can wear them all year round. Pair your bolero hat with anything from casual wear to more formal attire. This versatile piece adds an extra layer of style and confidence to your wardrobe.
Wear it Your Way
Celebrate a Unisex Style Statement
Bolero hats are the ultimate unisex accessory. Whether you're a man wanting to add some flair to your look or a woman aiming for a blend of elegance and boldness, a bolero is your go-to option.
The versatile design allows for various styling opportunities, ensuring that you look effortlessly chic. Don't just wear a hat; make a statement with a bolero that reflects your personality and style.
Turn Heads, Make Statements
Wide Brims for a Striking Silhouette
Wide brim bolero hats aren't just about providing shade; they're a style statement all on their own. The wide brim adds an air of mystery and allure to your ensemble, setting you apart in any crowd.
Perfect for both casual outings and formal events, these hats are a must-have. Made with top-notch materials, they provide comfort and durability while ensuring you stand out.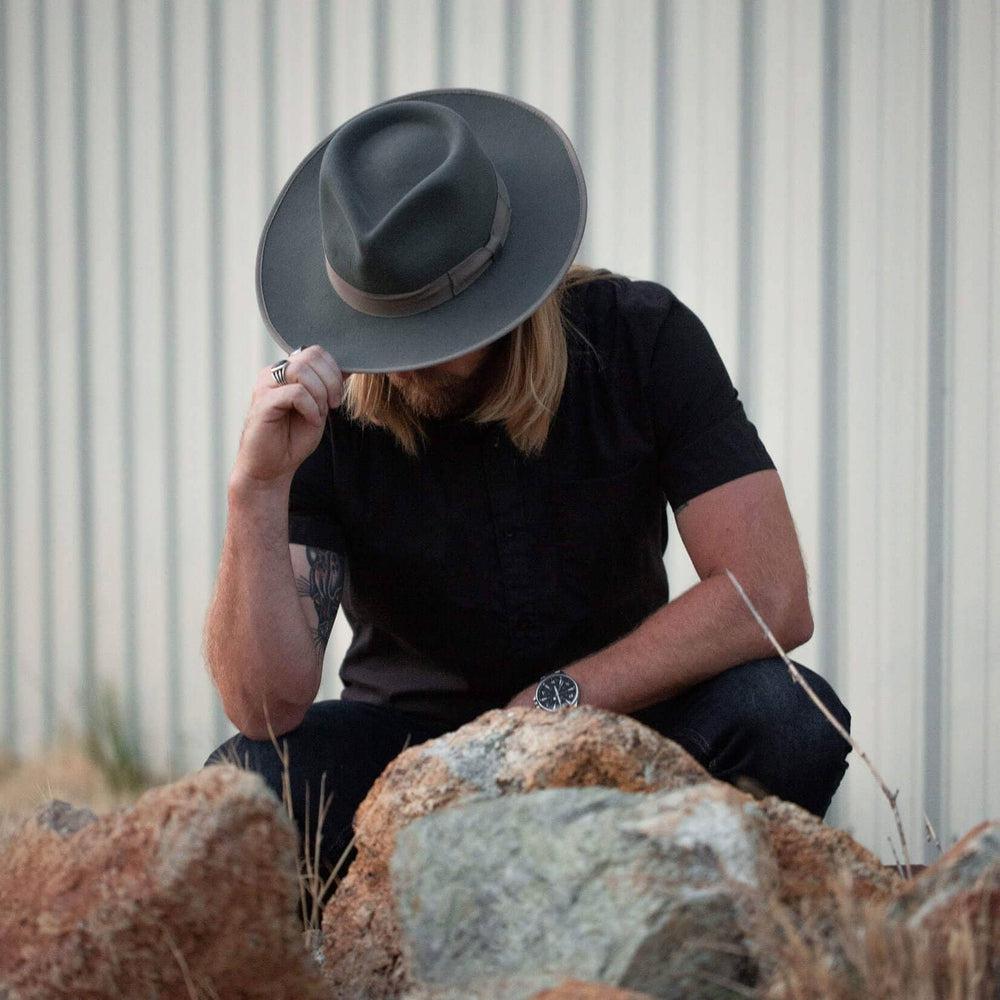 Step Up Your Game
Achieve the Perfect Blend of Elegance and Edge
In the world of fashion, finding the right balance between elegance and edge can be challenging. Enter the bolero hat—a versatile accessory that effortlessly combines these two elements. This unique hat suits any occasion, be it a casual outing or a night out in the town.
Elevate your style quotient with this head-turning piece that makes you the focal point of any room. Crafted from premium materials, it provides comfort without sacrificing on style. A bolero hat is more than just a fashion statement; it's an extension of your personality.
Party in Style
Get into the Festival Spirit with Bolero
Festivals are about music, fun, and of course, fashion. What better way to make a statement than with a trendy bolero hat? These hats are a perfect fit for any festival or outdoor event, offering both style and protection from the elements.
With a range of designs and colors, you're sure to find the perfect bolero to complete your festival look.
Bolero Hat FAQs
A bolero hat is a flat-crowned hat with a wide, straight brim. It's a versatile and classic style often associated with Spanish and Latin American culture. The bolero hat can be worn by both men and women.
Yes, we offer a wide selection of bolero hats suitable for both men and women. You can find these options under the respective "men's bolero" and "women's bolero" categories on our website.
Bolero hats are characterized by their flat crown and wide, straight brim. They are often made from materials like wool, felt, or straw and can be adorned with a variety of accessories like hatbands or feathers.
Bolero hats are versatile and can be worn for many occasions, from casual outings to formal events. They are especially popular for cultural festivals and are also suitable for outdoor activities like horseback riding.
Sizing for bolero hats is generally similar to that of other hat styles. Refer to our comprehensive sizing guide on the website or contact our customer service team for personalized assistance.
Yes, we do have specialized designs like the Spanish bolero hat, which is often more ornate and may feature intricate designs or decorations. These hats are available in both men's and women's styles.