Explore cultural richness with our gaucho hats. Our men's gaucho hat selection brings rugged sophistication, while our women's gaucho hat range adds a touch of elegance.
The American Hat Makers Difference
In search of the ideal gaucho hat? American Hat Makers has got you covered. We focus on crafting high-quality gaucho hats that are not only fashionable but also durable. Using top-notch materials, each hat showcases our commitment to excellent craftsmanship. Ideal for special events or everyday wear, our collection offers a range of sizes and colors to fit any style. Experience the comfort and sophistication that makes our gaucho hats truly special.
HANDMADE SINCE 1972
Since 1972, American Hat Makers has been the go-to place for premium gaucho hats, crafted with the finest materials and skilled artistry. Our hats aren't just another accessory; they're built to stand the test of time. Suitable for special events or everyday fashion statements, we put care into every stitch to make sure you find the ideal gaucho hat for any setting.
AMERICAN CRAFTSMANSHIP
At American Hat Makers, we understand the impact a well-made gaucho hat can have on your look. Each of our gaucho hats is meticulously handcrafted in California using only premium materials, ensuring both superior style and lasting quality. Our hats are more than just a fashion statement; they're designed for durability. To underline our commitment to excellence, each gaucho hat comes with a lifetime guarantee.
Find the Perfect Gaucho Hat
Shop the Best Gaucho Hats for Sale Online
Choosing the ideal gaucho hat can be a bit overwhelming given the wide variety of choices out there. It's all too common to end up with a hat that doesn't really match your style or never gets worn.
At American Hat Makers, we make it easier for you. Our selection of gaucho hats emphasizes top-notch craftsmanship, and our knowledgeable team is here to guide you to the hat that perfectly aligns with your preferences.
Be Distinctive
Discover the Heritage and Style of Argentina
The gaucho hat is more than a simple accessory; it's a symbol of Argentine culture and history. Known for its unique and eye-catching design, this hat brings a touch of authenticity to any outfit. Whether you're aiming for a laid-back look or going full-on traditional, the gaucho hat fits seamlessly into your style.
Impeccably crafted and remarkably comfortable, it's perfect for both men and women. Not just limited to Argentine soil, its popularity has crossed borders, making it a globally recognized fashion staple. Add some cultural flair to your wardrobe with a gaucho hat today.
Feel Confident
Elevate Your Style with a Touch of Tradition
When it comes to making a fashion statement, why not opt for something that carries a rich tradition? A gaucho hat does just that. With its roots deeply embedded in Argentine culture, this hat is more than a simple accessory.
Whether made from premium straw or other high-quality materials, it promises durability along with style. Perfect for both men and women, the gaucho hat suits a variety of occasions, from casual outings to formal events. Make a lasting impression by incorporating this versatile piece into your fashion repertoire.
Always in Style
A Fashion Staple for Every Season
Gaucho hats aren't just for specific seasons or occasions; their versatile design makes them a year-round fashion staple. The wide brim offers both style and functionality, providing shade on hot summer days or adding an element of chic to your winter ensemble.
Available in various materials like straw and other premium options, these hats offer both comfort and longevity. They make for an excellent gift, too, thanks to their unique blend of cultural heritage and modern fashion sensibilities. Seize the day in style with a gaucho hat that perfectly complements your personality.
Turn Heads
A Unisex Hat with a Cult Following
What sets the gaucho hat apart from others is its universal appeal. This cultural icon is favored by both men and women, transcending ages and fashion trends. Its unique design captures attention, making it an excellent choice for those looking to make a statement.
The wide brim serves a practical purpose too, shielding you from the sun or rain. Crafted to perfection, it offers unparalleled comfort without sacrificing style. Choose a gaucho hat to showcase your unique taste and affinity for global fashion trends.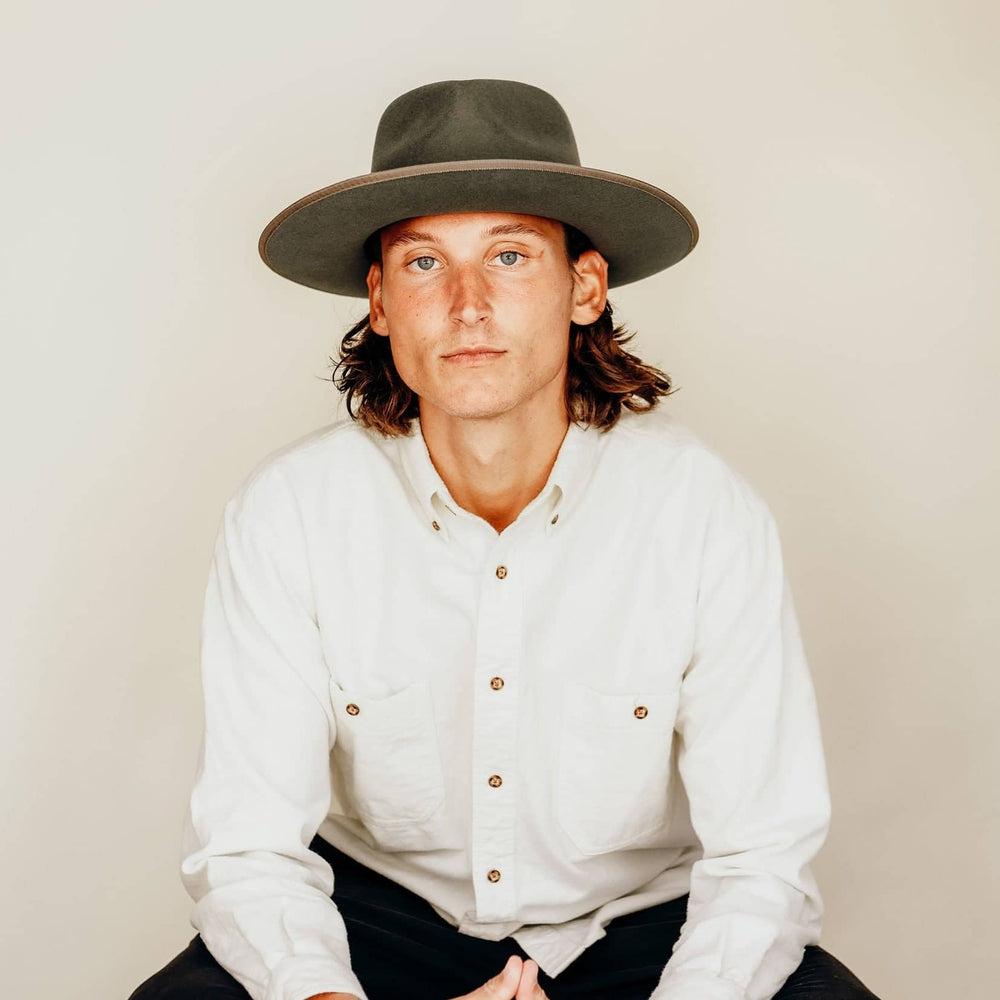 Own Your Look
The Hat That's as Versatile as You Are
Are you tired of hats that only fit certain occasions or moods? The gaucho hat's versatility solves this dilemma. Suitable for both casual and formal settings, it can adapt to various outfits and styles. Men and women alike can enjoy the hat's comfort and functionality, thanks to its premium materials and meticulous craftsmanship.
Whether you're heading to a cultural festival or simply going out for a casual day, a gaucho hat seamlessly integrates into your look. Experience the best of both worlds—heritage and modernity—with this one-of-a-kind fashion statement.
Be Bold
Channel Your Inner Argentine Spirit
If you're looking to spice up your wardrobe with something a little different, the gaucho hat is the perfect choice. With origins in Argentine culture, it offers an authentic, international flavor unlike any other accessory.
The hat is crafted with the utmost attention to detail, ensuring a perfect blend of comfort and style. Ideal for both men and women, it adds an exotic touch to any ensemble. Take a bold step in your fashion journey by adding a gaucho hat to your collection.
Gaucho Hat FAQs
A gaucho hat is a traditional South American hat, particularly popular in Argentina, Uruguay, and Brazil. It's characterized by a flat top and wide, curved brim, and is often made from wool or felt.
Yes, we offer gaucho hats for both men and women. You can find them categorized under "men's gaucho hat" and "women's gaucho hat" on our website.
Gaucho hats are typically made from materials like wool, felt, or straw. Each material offers different benefits in terms of durability, weather resistance, and aesthetic appeal.
Absolutely, we have a range of gaucho hats that draw inspiration from traditional Argentine styles, available under the "gaucho hats Argentina" category.
A straw gaucho hat is generally lighter and more breathable, ideal for hot climates. A felt gaucho hat offers more insulation and is better suited for cooler conditions.
The care instructions may vary depending on the material of the hat. It's best to check the specific care label or consult our customer service for personalized advice on maintaining your gaucho hat.